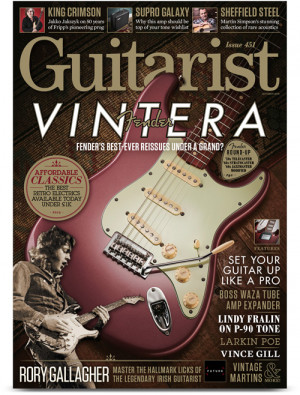 The Valveslapper… is a rugged, hand-built distortion pedal that comes complete with 12V DC adaptor needed to power the two onboard valves, which shape its sonic character, up to high voltage.
Great range of distortion; EQ; build.
If sticking a couple of overdriven valves and a righteous amount of boost in front of your amp to get it screaming appeals, then this is the pedal to do it.
★★★★☆